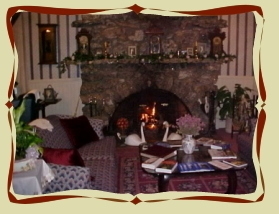 Reservations
Quotable Notes
"We have never before experienced such excellent service"
"The best breakfast ever"
"We'll be back again, and again…"
Reservations may be made by calling (800) 437-0328, or you may request a reservation by using our online form below. Please note that your online reservation is not confirmed until our reservation staff has contacted you with deposit information.
Mailing Address:
P.O Box 806
Naples Maine 04055
Reservations and Deposits
For stays of one or more nights, a one night deposit is required to guarantee all reservations. The balance for all rooms reserved is due upon arrival. A deposit guarantees that we will hold your room as outlined in your reservation request and is contingent on your mutual agreement that you will pay for the entire period booked upon arrival.
Cancellation Policy
A $25.00 fee will be charged for cancellations prior to 14 days of arrival date. Any cancellations within 14 days of arrival will not be refunded, unless room is rented. Only then will you be charged $ 25.00 fee . There are no refunds for early departures. The $25.00 will be deducted from your room charge on your next visit with us at the inn. Camp Visitation and Holiday Weekends there are no refunds on these dates.
Exceptions to the above stated cancellation policy may apply on camp visitation and holiday weekends. Please check with our staff when making reservations.

Click above to check our Room-Availability on-line
This service is powered by www.room-availability.com Copyright, DDM
Home~Reservations~Directions~Specials~Brochure~Amenities~Rate~Rooms